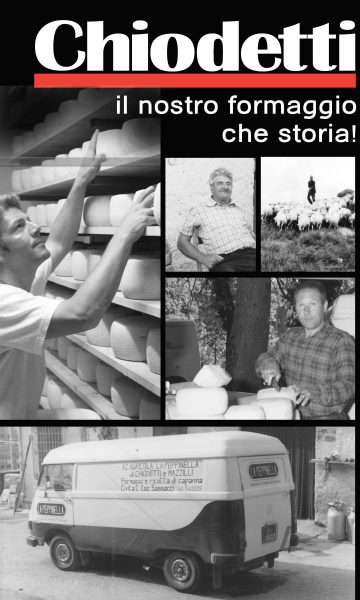 The Chiodetti family
History
Gianni is the Master Cheesemaker and runs the company. Wife Rita and daughter Michela receive customers in the store. Son Emanuele has the direct relationship with business operators in the industry. Together with the 12 employees, we are an organized, dynamic, strong choral system. We process the milk for delicious fresh products, season with patience, taste the ripeness of the wheels by touch and turn them with exact cadence. We invest in product research, quality control and advanced facilities for energy conservation and environmental protection.
The tradition
Linked to the territory
Linked to territory and tradition, but the result of research and experimentation. Gianni Chiodetti, supported by continuous comparison with industry technicians, is responsible for choosing enzymes and ferments, composing them in new mixtures, to achieve the optimal effect and create new types of cheeses. The production reflects the firm belief that tradition is valuable knowledge, to be used to build new goals. Chiodetti cheeses are distributed in qualified stores in central Italy and are on the menus of prestigious restaurants.
Chiodetti are descendants of Abruzzese shepherds, who used to bring sheep on transhumance to the Tuscia viterbese area. Here they eventually settled, devoting themselves to breeding, farming and the operation of a small dairy. The product was sold on the farm, or at weekly markets in the area.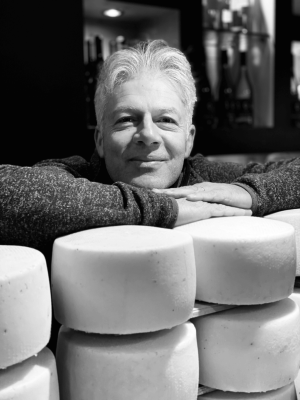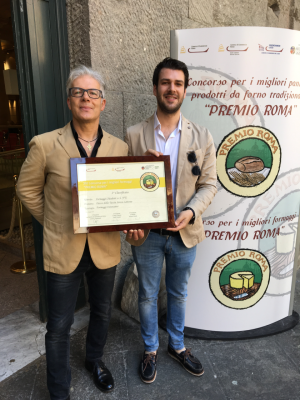 In the late 1990s Gianni Chiodetti took the lead in production, experimenting, expanding the range. The production plant and distribution network have its current size only since the early 2000s. The Chiodetti brand has been present at trade shows such as Cibus, Salone del Gusto, Tuttofood.